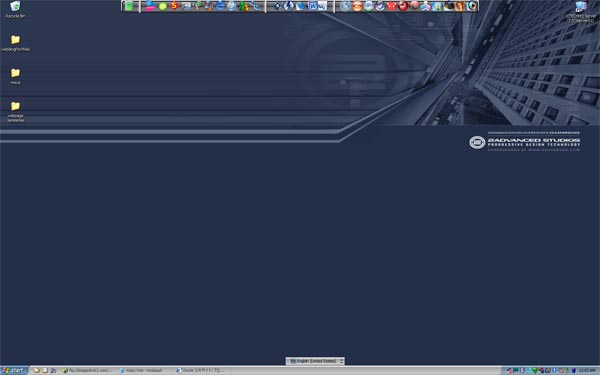 ■1) あなたの今使っているPCのデスクトップの画像を見せてください。
its the picture right above here. 15.4" widescreen 1680x1050.
w/ object dock for launching applications.
■2) このデスクトップはいつから使ってますか?
hmm. im not sure. Ive had this picture on for a few years, on both my laptop and desktop. 2advanced studios rocks!
■3) 何故このデスクトップにしたのですか?
i love the colors and simplicity of the image.
■4) どのサイトで手に入れましたか?
http://www.2advanced.com
■5) このバトンをまわす5人は?
anybody who wants to continue. =)